by Sophia Lopez
Cover art by Adolph Santi Buenviaje
As the world is at a standstill due to the COVID-19 pandemic, people across the globe are holed up in their homes. Surfing the web to tide over the health crisis, netizens find comfort in watching their favorite vloggers adjust to the new normal.
Several influencers have kept themselves busy during the quarantine period by challenging themselves to "glow up". A glow up happens when someone dramatically improves their appearance and, to an extent, their demeanor over a certain timeframe. Seeking to one-up themselves, YouTubers have painstakingly erased their so-called imperfections by grooming their brows, getting a facial, and tanning themselves, among many other things.
YouTube viewers seem to love the concept as it deeply relates to their desire to continually keep up with popular beauty trends and standards. However, the trend was not a hit for everyone.
A number of online users expressed their worry about how glow-up culture or the implications surrounding abrupt physical transformations can negatively affect young and mature audiences alike.
The origin of glow-up culture
Glow-up culture has existed long before the term entered the mainstream after rapper Chief Keef coined it in his song "Gotta Glo Up One Day". Although the phenomenon was present in the world's oldest makeup giants Shiseido (123 years old) and L'Oréal's (111) vintage advertisements, it's hard to say when it all really started.
One thing's for sure though: both corporations sold the idea that a simple makeover is life-changing and countless makeup brands have followed their lead ever since.
In a promotional piece dating back to 1969, L'Oréal implied the necessity for American women to dye their hair to achieve elegance. Meanwhile, Shiseido's tactic was subtler.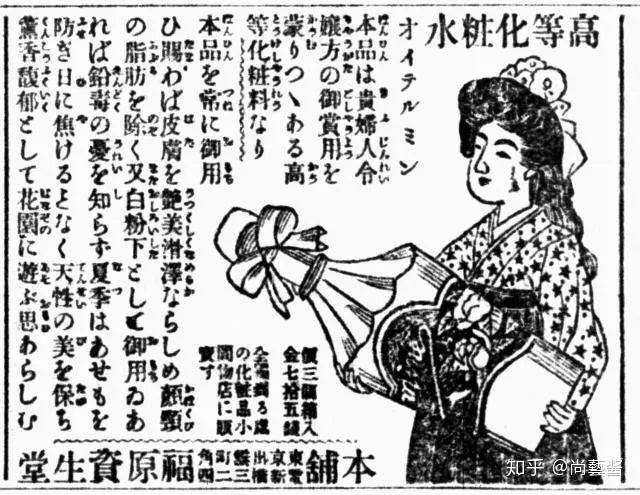 The Japanese company's 1907 newspaper ad placed above shows a jogakusei (schoolgirl) holding a Eudermine toner bottle that symbolizes her desire to stay youthful. Back in Meiji Japan, the quintessential schoolgirl was a cultural icon lauded for her intellect, class, and charm. Shiseido banked on this alluring persona to successfully encourage women to slow down aging by using Eudermine, the brand's oldest cosmetic product that is still being patronized up until today.
Both these marketing ploys suggested that females must continually beautify themselves and reinvent their looks to be considered beautiful. Well-known characters featured in the brands' marketing initiatives reinforced this message.
The pull of influencer marketing
It is without a doubt that influencers had the power to amplify ads. Paul Lazarsfeld, Bernard Berelson, and Hazel Gaudet shed light on this in their Two-Step Flow Communication Theory.
The three researchers explained that opinion leaders or influencers absorb information from mainstream media and pass them on to the masses through various communication channels such as face-to-face interaction and broadcast programs. By doing so, these prominent personalities sway individuals to make big and small decisions.
These key figures come in the form of performing artists, journalists, business moguls, community leaders, and teachers, all of whom are powerful in their respective fields. So much so that it became common practice for makeup brands to enlist the services of A-listers to effectively promote their goods.
Stars in the entertainment industry immediately became trendsetters, inadvertently spreading the false notion that cosmetics alone can drastically enhance one's appearance and self-esteem.
Nowadays, corporations tap social media personalities to market their goods and services. These famed figures have become objects of aspiration, donning looks that are physically and financially impossible for mere mortals to attain.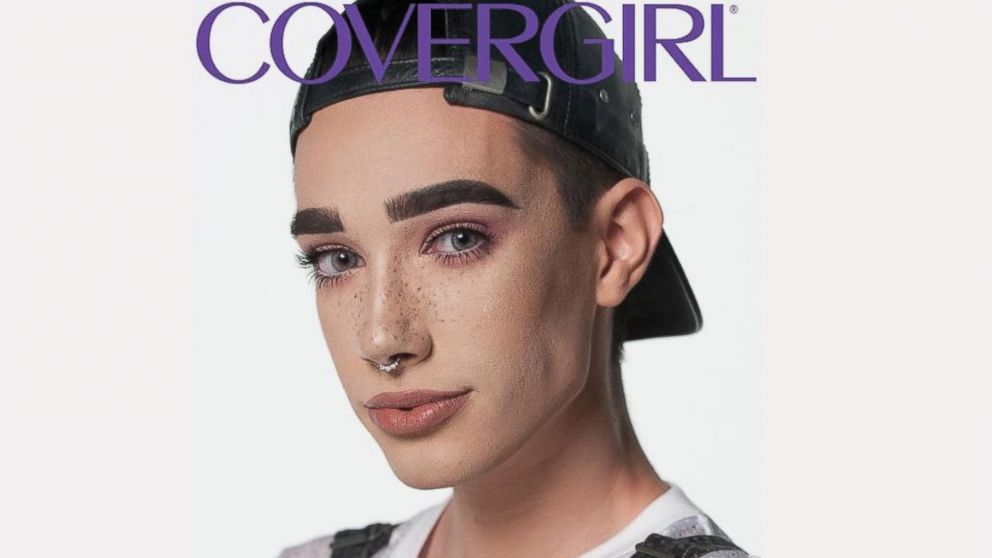 Euro-centric beauty: a global standard
Glow-up culture may seem harmless because it supposedly inspires people to improve themselves. However, the concept favors certain features and body types.
Consumers around the world have been conditioned to aspire for Eurocentric features like fair skin, narrow noses, sharp jawlines, and slender silhouettes. This is because the modeling industry frames these characteristics as desirable by hiring more Caucasians than persons of color (POCs). Hence, minority groups receive less representation in fashion and beauty ads. Consequently, many POCs have taken to concealing their ethnic identities by doing things like bleaching their skin and dyeing their hair.
Fans have slammed celebrities like Nicki Minaj for supposedly disrespecting their heritage by whitening themselves, failing to acknowledge that colonialism and exclusivist beauty standards are to blame for whitewashing.
Kenneth and Mamie Clark's Doll Test similarly depicts the deep impact of colorism in society. In the experiment, children were asked to assign qualities to a white and a black doll. Almost all the participants were quick to point out that the white doll was prettier.
Simply put, aesthetic ideals exclusively benefit those who manifest it. That is why many end up disliking what they see in the mirror and the results of this range from everyday insecurity to resorting to invasive cosmetic procedures. While there is nothing wrong with going under the knife, individuals should do so for their own satisfaction and not for anyone else's.
Artificial glow-ups
Despite the popularity of plastic surgery, not all are aware that most celebrities defy aging due to cosmetic enhancements. This goes to show that public personalities aren't that open when it comes to getting a nip and tuck.
For example, cosmetic mogul Kylie Jenner would attribute her thick pout to using a good lip liner. It didn't take much for people to figure out that it is more likely a product of having lip fillers.
But that's not all. Celebrity dermatologist Dr. Tabasum Mir believes that the reality show star had work done on her hips and butt— a claim that Jenner has denied.
Amidst the controversy surrounding her, the TV star capitalized on her transformation by launching Kylie Cosmetics, a makeup brand with a $1.2 billion valuation in just four years after the business was established.
This isn't to say that surgical enhancements are bad. However, at a time when authenticity is already considered the "ideal", there is grave danger in putting out an unrealistic image that audiences are likely to believe. For Jenner's case, her fans have unfortunately bought into her "natural" transformation, patronizing her company in the hopes of being one lip liner away from perfection.
Makeovers: a catch-all solution?
Another problem with glow-up culture is that it presents makeovers as an answer to every problem. This message has dominated fashion magazines and even trickled into the big screen.
Take the case of the leading ladies in films like The Princess Diaries, Pretty Woman, and Mean Girls. They enter the story as unappealing figures who overcome setbacks by sporting the season's hottest threads and a new hairdo.
After revamping themselves, they often gain more respect and attention from their peers.
Viewers then replicate the unrealistic metamorphosis they see in movies only to find out that the Cinderella moment is fleeting as superficial changes do little to the serious issues they face.
Currently, many online users hop on the glow-up bandwagon to distract themselves from the anxiety they feel towards the global health threat. These efforts have their own limits since they only deflect unpleasant experiences for the time being.
Addressing big problems like this goes beyond beauty.
How to TRULY glow up
There's nothing wrong with wanting to switch up your hair, wardrobe, and overall appearance. In fact, it's great that people reinvent themselves at difficult points in their life. Though before you decide on having a makeover, keep in mind that you should do it for yourself. Never change for anyone else because those who truly support you will love you for you.
It's also important to know that real glow-ups are long-term. Instant transformations usually fade fast, which is why being critical of makeup brands' messages is key in having realistic expectations of physical growth. By discerning marketing strategies, we can understand that cosmetics companies manipulate customers into thinking that they are fatally flawed. This is far from the truth as imperfections are normal. If anything, they only make us human.
---
SOURCES
Camila Cabello – Celebrity Endorsements. (n.d.). Retrieved from http://www.celebrityendorsementads.com/celebrity-endorsements/celebrities/camila-cabello/
Furnham, A., & Levitas, J. (2012). Factors that motivate people to undergo cosmetic surgery. The Canadian journal of plastic surgery = Journal canadien de chirurgie plastique, 20(4), e47–e50.
Glo Up. (2018, March 16). Retrieved from https://knowyourmeme.com/memes/glo-up
Hori, Y. (2017). Jogakusei: A Cultural Icon of Meiji Japan [Master's thesis]. University of Kansas. Retrieved from https://pdfs.semanticscholar.org/aef3/c7775f14398faaa3fe4b101664c385982d6a.pdf
How old are they? The Oldest Cosmetic Brands in the World. (n.d.). Retrieved from http://uzzay.com/how-old-are-they-the-oldest-cosmetic-brands-in-the-world
Jennifer Connelly – Celebrity Endorsements. (n.d.). Retrieved from http://www.celebrityendorsementads.com/celebrity-endorsements/celebrities/jennifer-connelly
Knight, S. (n.d.). Which Skin Whitening Products Celebrities Use? Retrieved from https://www.beskinformed.com/skin-whitening/skin-whitening-products-celebrities-use
Nembhard, C. (2018, March 29). What Are "Glo-Ups" & Why Are They All Over Social Media? Retrieved from https://www.highsnobiety.com/p/glo-up-meaning-best-examples-2
Nesster. (2011, April 5). L'Oréal hair color 1969. Retrieved from https://www.flickr.com/photos/nesster/5591304089/in/pool-1282632@N21
Opinion-Leader in Marketing: Definition & Explanation. (n.d.). Retrieved from https://study.com/academy/lesson/opinion-leader-in-marketing-definition-lesson-quiz.html
Postelnicu, M. (2016, November 28). Two-step flow model of communication. Retrieved from https://www.britannica.com/topic/two-step-flow-model-of-communication
Preston, S. (2019, December 1). Does Kylie Jenner Still Have Lip Fillers? Retrieved from https://www.cheatsheet.com/entertainment/does-kylie-jenner-still-have-lip-fillers.html
Rajwar, K. (2019, November 13). The Perils of Glow-Up Culture. Retrieved from https://utsvertigo.com.au/news/the-perils-of-glow-up-culture
Saunders, E. (2019, September 5). Kylie Jenner: Her complete plastic surgery timeline – before and after. Retrieved from https://heatworld.com/celebrity/news/kylie-jenner-plastic-surgery-timeline
Spain, E. (2020, March 2). 10 Pieces We Love From Loren Gray x Betsey Johnson's Prom Collection. Retrieved from https://www.eonline.com/news/1126973/loren-gray-x-betsey-johnson-s-prom-collection-will-have-you-dancing-in-style
Tinubu, A. (2019, November 19). This Is How Much Kylie Cosmetics Is Worth After Kylie Jenner Sold It. Retrieved from https://www.cheatsheet.com/entertainment/kylie-cosmetics-company-worth-after-kylie-jenner-sold-it.html
Tranchina, G. (2015, June 15). Eurocentric Beauty Standards: A Global Disease. Retrieved from http://www.germmagazine.com/eurocentric-beauty-standards-a-global-disease
Velasco, H. (2016, October 13). CoverGirl names James Charles as first ever CoverBoy. Retrieved from https://www.thedrum.com/news/2016/10/13/covergirl-names-james-charles-first-ever-coverboy
Weisenfeld, G. (2010). Selling Shiseido: Cosmetics Advertising & Design in Early 20th-Century Japan. Retrieved from https://visualizingcultures.mit.edu/shiseido_01/sh_essay01.html